I was archivist for V2_ Institute for the Unstable Media from 2000 till 2007.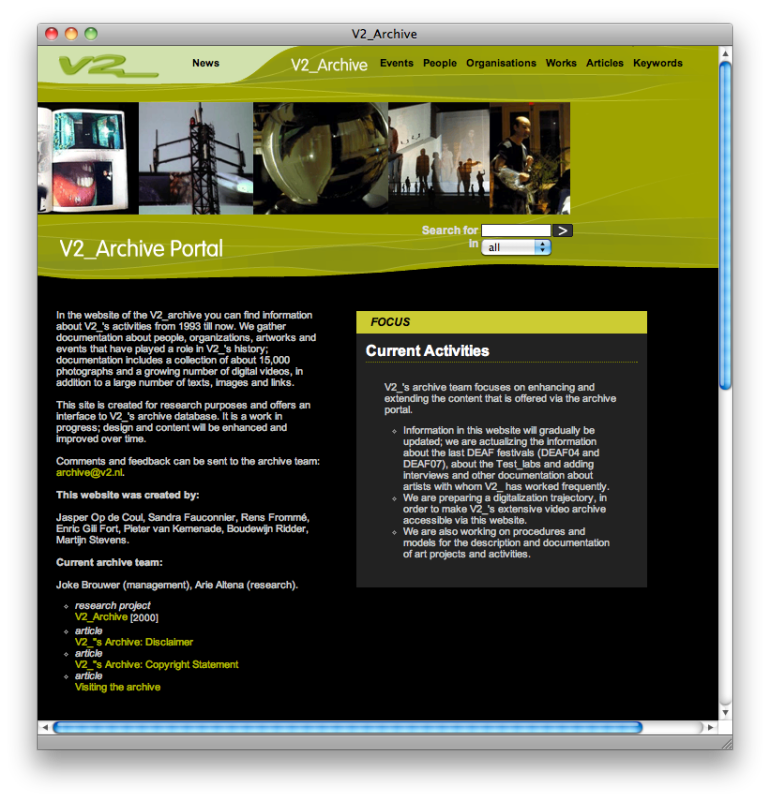 V2_ is a cultural organisation in Rotterdam that focuses on electronic art. Around 2000, the organisation started to structurally document and organize its very interesting history in a formal archive database and website.
The semantic richness of V2_Archive was extremely special – and complex. We were very much ahead of our time by building a system with OWL-compatible RDF as early as 2006; this was before Linked Data really took off. I once read: when you are too early, you are wrong. But it was amazing to innovate to such an extent, even if our work was not widely known or acknowledged.
A similar level of semantic complexity in an ontology can now be found in a project like Wikidata.