In 2014, I was Wikipedian in Residence for the Dutch Foundation for Academic Heritage (SAE), several Dutch Universities and the Tropenmuseum.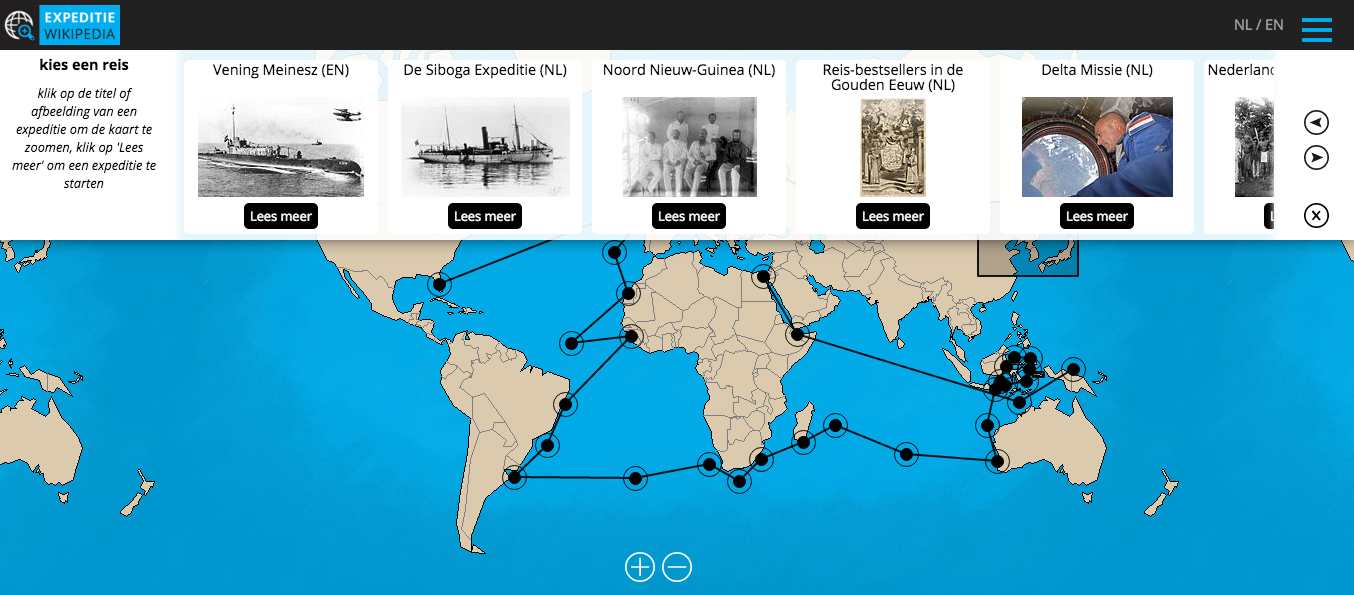 The project, Expedition Wikipedia, focused on (scientific, religious and other) expeditions that were documented in the collections of the participating institutions. This turned out to be as diverse as travel books from the Golden Age, a major scientific expedition in Indonesia around 1900, and scientific experiments in the International Space Station.
I uploaded thousands of images from the participating collections to Wikimedia Commons, organized several Wikipedia tutorials and edit-a-thons, and taught various classes at Utrecht University and Maastricht University, where students improved Wikipedia articles.
Some of the results of the project are summarized in the external web app http://www.expeditiewikipedia.nl/