---
---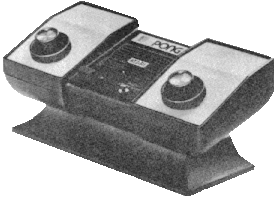 ---

	           interactive online video game

	           |                           |
	           |                           |
	meiko      |  I                        |  t byfield
	and        |             o             |  and nettime
	ryu        |                        I  |
	           |                           |
	           |                           |
	           |                           |


Perhaps you remember early game of pong. Like tennis, two player serve each other for score. One send blip back to other. First to let blip pass lose point!!!

We see very similar in policy of famous mail list, nettime-l. Is moderated by very important new york book editor! He keep control of moderate for nettime for too long! Meiko and Ryu criticize moderator in post to list, and it not get through to list! In fact, NONE of meiko and ryu post get by mr t. byfield!!! He very good pong play, no good as moderate!!! HAHAHAHAHAHAHAHAHAHAHAHA!!!!!!!!

So meiko and ryu have idea for to play mr. t byfield at own game: to see how many email we can send for him to reject! Come back to us if he no send to nettime list! So far, meiko and ryu have write message, and all serve come back!!! Not a singular one has past! We send posts to other list, as well, to publicize censorship on nettime list! No only happen for meiko and ryu!!! Happen to other as well. Very sad!

Now perhaps you will like to play nettime pong? We have make screen for you to play!!! Type what you wish into bottom screen and then hit button to serve!!! Feel free for protest meiko and ryu censorship!! Or protest all censorship!!! No one need moderator to protect them from meiko and ryu!!! Nettime subscriber want opportunity to decide for self to read meiko and ryu, not for t byfield make decision for!!! Celebrate freedom!!!

Can read nettime post censor here. Then Play Nettime Pong!!!
---